Come enjoy a group Vocal Music & Theory Class with Miss Susie Lee
Miss Susie is coaching our Home School Theatre Students and Teaching Group Vocal lessons!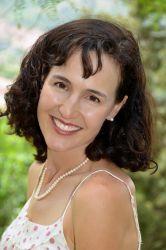 Our students love her!
Just $30 per month!
Our budding vocalists will sing in our winter presentation...
"The Gift"
December 6th at 7pm.
Join us!
Click here for a full Registration Packet.
Miss Susie lives in Littleton with her husband and her two wondeful children.
She has her degree from University of Colorado Business School in Marketing
and has been involved in voice ever since she can remember.
Susie toured with Colorado Children's Chorale to Carnegie Hall and several regional venues as well.
Over the years she has played Mabel in Pirates of Penzance at Red Rocks Elementary,
Chorus member in Anything Goes, South Pacific and Laurie the lead in Oklahoma at Bear Creek High School.
She enjoyed singing in the All State Choir and Sounds of Bear Creek show choir for 2 years as well.
At the University of Colorado, she continued to pursue music in the All Women's Choir,
Silver and Gold Jazz Ensemble and lastly the University Choir.
Since graduation she continues to sing in her church choir, on the worship team and as a soloist for weddings and funerals.
In the last five years, she has enjoyed teaching children the art of ensemble singing with emphasis
on creating harmony, pitch, breath control and stage presence.