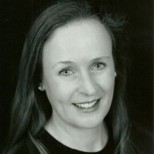 Miss Tami–Director
During the summer between 5th and 6th grade, I took my first ballet class. We performed "The Three Little Pigs" at a local park. I was a dancing, acting, singing "Flower". It was a wonderful experience! From that day forward, I knew I had to dance and sing. I studied Jazz/Modern Dance, 3 years under the direction of Ms. Dunlap, one of Ballet West's premier dancers. In college I enjoyed Modern Dance, Tap and Drama as I worked toward a Musical Theater degree. Before I could finish that degree, a touring Drama company came to town. I joined and toured the United States for one year. That's where I met my husband. We have three wonderful adult children who share our love of ministry, music, dance and drama. Over the years I've enjoyed Performing at The Town Hall Arts Center, Working 2 years as the Music/Drama Teacher for The Academy of Christian Learning, Teaching dance for Ages 3 to Adult for seven years at Club USA Dance, Creating choreography and teaching dance classes for Christian Youth Theater and Directing Night Light productions for Audience of One. I am now privileged to share my love for Jesus, dance and drama as the Owner/Director of Joyful Soles.

Miss Amanda – Home School Theatre
Amanda has been working with community and professional theatre companies in the Denver area for the past 15 years. She's been onstage, backstage, lights, props, directing, stage managing, ticketing, you name it, she's filled those shoes. Her favorite memories are of working with the multi-aged cast of Oliver and Hansel and Gretel. In both shows, she spent a great deal of time working withth kids. Working on these shows, she wondered if her passions for kids, theatre and Jesus, could all come together in the same place. Joyful Soles provides the perfect atmosphere and opportunity for a Christian Children's Theatre, and Amanda is so excited, along with her own two children, to be a part of this new adventure.


Miss Connie
Connie has been dancing most of her life. Her dancing began with a love for tap at the age of 6 that grew and spread to a passion that includes Jazz, Ballet, Hip Hop and Breakdance. She began assisting classes at age 14 and teaching at age 16. She's been teaching ever since! She loves teaching dance, but one of the greatest gifts in her life has been to worship the Lord with her students as they dance together. She has built life-long and eternal relationships with her students and has had the joy of going to some of their baptisms, college graduations, weddings and even held some of their babies. She values the depth of the relationships that have developed through the years. Through her teaching career, Connie has enjoyed teaching children Ages 3 - Adult in Ballet, Tap, Jazz, Hip Hop and Breakdance. Connie's choreography includes performances in Denver's Parade of Lights, in original productions of "Complete Devotion" (2011), "Our Love Letter" (2010), "Dry Bones" (2009) "Powerless" (2008), "O Holy Night" (2007), the Africa Outreach "Least of These" (2007), Front Range Christian School's "Shrek" (2015), "Guys and Dolls" (2014) "Fiddler on the Roof" (2013) "Beauty and the Beast" (2012) "Oklahoma" (2011), "Sound of Music" (2010), "Wizard Of Oz" (2009), "Oliver" (2008), and, "The Music Man" (2007) in addition to many years of recitals and community outreaches! Previous to her work through Revive, a couple of Connie's memorable performances include her work at Walt Disney World's Epcot as an Epbot, at Walibi Schroumpf in Metz, France, as a Starobot and in "Taps Are Talking, Women In Tap".

Miss Erica
Began teaching and choreographing dance in 1997 for Celebration Ministry of Arts (CMA) and is currently on staff with both CMA (teaching at schools in Littleton and Ft. Collins) and Joyful Soles Dance Studio. Ballet has always been a part of her life. Starting at the age of four and beginning intense training at the age of twelve, it's clear that dance is her passion. However, her first love is Jesus and everything she does is to make Jesus' love known to the lost in living a lifestyle of worship to our King. Other than Classical Ballet training in the Cecchetti, Royal Academy of Dance and Vaganova methods, she has training in Modern Dance, Jazz, Lyrical, Pas de Duex, Tap and Hip- Hop. Erica graduated with a degree in Communications from Colorado Christian University. Upon graduation, she moved to Jackson, Mississippi to be a part of Ballet Magnificat's trainee program. She returned to Colorado in 2004 and married Justin. They're blessed with a young son. Besides dancing, Erica has worked in Marketing and Advertising and is currently a Dental Assistant. Traveling and sharing the gospel through dance to the unreached is Erica's dream. She has danced in Mexico, Scotland, England, Wales, Germany, Holland, China and Japan. Erica desires to mentor and train other young women to use their talent in dance to magnify His name.

Miss Alyssa
Alyssa began dancing with CMA in the fall of 1999 and has been teaching for CMA since 2006. In the fall of 2010, she began teaching worship dance and ballet in all four of CMA's locations. She works on staff in CMA's office, where she is an incredible blessing. Alyssa dances with CMA's advanced class, traveling and ministering throughout Colorado. She received her technical ballet training at Canyon Concert Ballet and was in numerous performances dancing in the advanced level of their pre-professional program. She was also blessed to receive training from Ballet Magnificat! in 2005 for a four week summer intensive. Alyssa has a strong heart to serve others and had the opportunity to do so in the fall of 2009 as she ministered in Kenya for 3 months with Adventures In Missions. In addition to dance, Alyssa enjoys horseback riding, cooking, snowboarding, basketball, archery and hiking. After graduating in 2007, Alyssa became an Emergency Medical Technician and worked at the Medical Center of the Rockies in the Operating Room. In 2012 to 2013, she went on a year-long missions trip called "World Race". She was a leader; planning coordinating and mentoring as they travelled to 11 countries in 11 months. Alyssa is passionate about spreading the gospel and is willing to follow wherever the Lord leads. She loves dancing and choreographing and wants to continue using both for God's glory as long as He desires.

"My heart's desire is to follow wherever God may lead me. I want my heart to long after and follow him and go where he wants me to go no matter what the cost. I pray that my heart would always be pleasing in the sight of my Lord." ~ Alyssa

Miss Taryn
Taryn earned her Bachelor of Performing Arts in Dance Performance, History minor Oklahoma City University, Oklahoma City, OK Cumulative GPA: 3.98 Summa Cum Laude, Top 2% ; Courses: Ballet (Level 8 of 8), Tap (Level 8 of 8), Jazz (Level 8 of 8), Theatre Dance, Rhythm Tap, Partnering, Pedagogy (Ballet, Tap, and Jazz), Anatomy and Physiology for Dancers, Choreography (Theory and Performance) Other Training; Summers on scholarship at Joffrey Ballet, Broadway Dance Center, Ongoing training in New York City (Randy Skinner, Josh Bergasse, Ray Hesselink) She is a member of The Actor's Equity Association. Her performance experiance includes; White Christmas (Broadway and tour), New York, NY and St. Paul, MN Ensemble, Choreographed by Randy Skinner, Directed by Walter Bobbie; Yankee Doodle Dandy, TUTS, Houston, TX, Ensemble; Featured Dancer 42nd Street (Asia Tour) Troika and Broadway Asia, Toured 9 cities in China and South Korea;
The Music Man, Arizona Broadway Theatre, Dance Captain, Ensemble; Cabaret, Arizona Broadway Theatre, Frenchie; Thoroughly Modern Millie, Carousel Dinner Theatre, Akron, OH, Rita, Ensemble, Pearl Lady u/s; West Side Story, Carousel Dinner Theatre, Akron, OH, Swing; American Spirit Dance Company, Oklahoma City University, Oklahoma City, OKCompany Deputy, Line Captain, Soloist; The Merry Widow, Oklahoma City University, Oklahoma City, OK, Frou-Frou, Folk Dancer.
Taryn's teaching experiance includes: Boni's Dance and Performing Arts Studio, The Woodlands, TX, Theatre Dance, Ballet, Tap, Jazz, Hip Hop, Drill Team Prep and Lyrical instructor and choreographer at one of the country's largest studios. All levels and ages. Astoria School of Fine Arts, NY, NY, Tap instructor for ages 5-12 Oklahoma City University, Taught and choreographed ballet, tap, and jazz for peers in pedagogy classes, Warmed up company before performances Arizona Broadway Theatre, Dance teacher for The Academy of Young Performers Cecchetti Council of America Worksop, Austin, TX.

Miss Scarlett
https://www.youtube.com/watch?v=evEFRAC3Z38
http://www.youtube.com/watch?v=51isZE21UUY
Scarlett was born in Cologne, Germany into a family of professional dancers. In 1994, she moved to the United States and under the direction of her parents she began her ballet training. In 1999, Scarlett started training under Marion Tonner, RAD, former ballet mistress at the Boston Ballet and Miami City Ballet. In 2001, she entered the trainee program with At Marah Dance Theatre, in Philadelphia, PA. At 14 years old, Scarlett was accepted into the dance apprentice program at Belhaven University. Scarlett attended summer dance intensives at Martha Graham Dance Company, Ballet Magnificat!, Ad Deum Dance Company, and American Dance Festival. In 2007, Scarlett launched her college career, as well as a company member with TALK Dance Co. In 2009, she was the recipient of the Bezalel Award, Belhaven University's honor for outstanding artistic achievement. In April 2011, Scarlett graduated cum laude with a BFA in Dance from Belhaven University. After graduation, Scarlett was offered a contract with The Georgia Ballet. During the summer of 2012, Scarlett was hired as ballet instructor and rehearsal assistant for Sangre de Cristo Ballet in Pueblo, Colorado. Since then, Scarlett has been dancing professionally in Houston, TX. She has worked with Dominic Walsh Dance Theatre, Uptown Dance Company, Ad Deum Dance Company, and Sandra Organ Dance Company.